Naren Wilks joins the OTTERs!

---
Submitted by OTTER on Wed, 01/17/2018 - 13:15
I am so proud to be able to announce that the incredibly talented Naren Wilks has joined the OTTERs!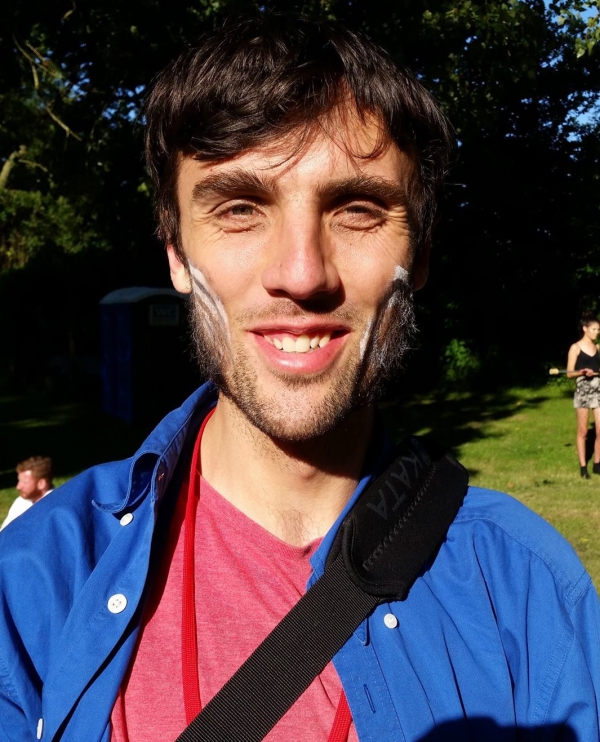 We first met this beautiful soul in the fields of Balter Festival in 2016. He was placed next to us, as his intriguing interactive hand box, CollideOScope matched our black and white aesthetic and we all instantly bonded over our love of interactive tech, art and hanging out in fields. We asked Naren to join us for OTTOPIA at the beginning of 2017 and over the Summer we met at multiple events running our shows. It was obvious we were walking the same circles and had similar ideas. I asked Naren whether we would like to join the OTTER collective at Curious Yellow and to all of the our absolute delight, he accepted!!
Naren and his shows will join the collective and in turn he will now have at his disposal, all the OTTERs minds, skills, tech and networks. We look forward to supporting Naren with all his creations, old and new and can't think of a more perfect creature to join the ranks of the OTTER team.
| | |
| --- | --- |
| | |
| NAZTEK | Collide-O-Scope |
Naren's unique, interactive, kaleidoscopic installations are an amazing combination of videography, clever software manipulation and simple, yet effective, woodwork design. His installations have already travelled round the country, delighting thousands at festivals and events and we look forward to supporting him further with these shows. (Look out for a new OTTER paint job coming soon!).
But these installations are not the total of Naren's talent, not by any means! CollideOscope has had a long and very successful evolution. Starting with a multi award winning video in 2010, the original CollideOscope is a short film, a comedic experimental work, which depicts a character exploring a rotationally-symmetric world. It's visual sympilicity disguises a complex and beautiful way of setting up and editting video that forms a strong and constant thread throughout the CollideOscope series.
.
In 2011 the film was adapted to an immersive interactive installation at The Public in West Bromwich, where it delighted thousands of visitors over a two year period.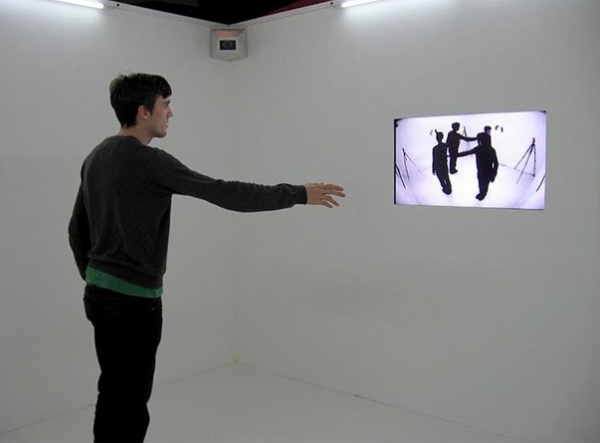 After The Public closed in 2013, Naren inherited the equipment used in the installation, and in 2016 he presented CollideOscope in it's latest form: as the kaliedoscopic box asking you to "insert hands" and watch what magic you can create.
Naren has also created some seriously crazy, cool music videos. His first for the Correspondents has amassed over 2 million views on youtube and both of his videos won awards in Berlin for their amazing visual styles.
You'd think I'd be running out of things to mention about Naren but it's not the case! He also runs regular Free Silent Discos in Bristol and other locations. If your out and about, day or night, keep an eye out for Naren and his Silent Disco. In a underpass, in a park, on a hill, by the harbourside, Naren and his disco setup could appear anywhere, anytime so don't miss the chance to get on down in the middle of town! Join the facebook page to find out where he will be next!
Oh yeah, just because it's awesome, here's a video showing the behind the scenes of E-Coli's I Put A Spell On You..
Naren, we love you, thank you for joining us!
---