OTTER - Origins & Evolution
24th January 2017 - Artist Talk by Pete Montford: OTTER - Origins & Evolution
It started out as an Artist Talk, hosted by Pete Montford to describe who, what and why OTTER is what he is. It ended with OTTER showing Pete who, what and why Pete Montford really was, and who he will be no more...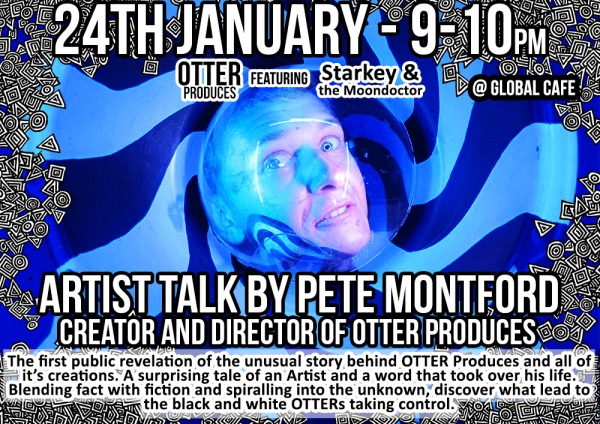 There has been the following public annoucement by OTTER on the matter:
***PUBLIC ANNOUCEMENT***
As of 24th January 2017, Pete Montford is no longer the Artist & Director of OTTER Produces. He is no more, and has been replaced by OTTER who will now run the Art co-operative from his world, OTTOPIA. Fellow OTTERs, RETTO, ORTET, and Saukko will continue to ensure that the company maintains the same level of professionalism and OTTER quality that OTTER Produces has become known for.