About
About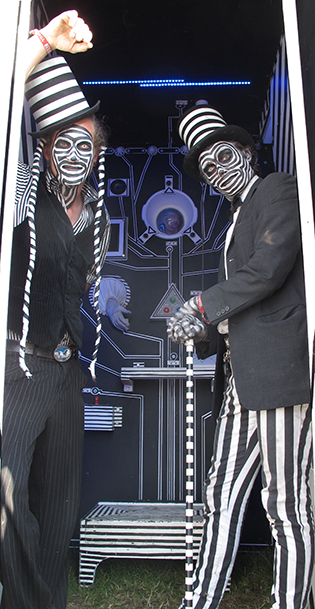 The OTTERs have taken over OTTER Produces. OTTER is now in control.
Pete Montford is lost in OTTOPIA, no more in our world.
The following video has all you need to know about OTTER. From it's beginnings with Pete Montford in 2001, until OTTER declares full control in 2017. This video shows and tells the full story, from Pete Montford's perspective.

OTTER Produces is a Outdoor Art production company formed in 2010 by artist, Pete Montford. The company produce unique, mind-bending interactive games from an alternate universe, designed to provide baffling entertainment for audiences of all ages. The team toured in Summer 2013 and '14, performing the Mechanical Memory Man at numerous events and festivals over the UK.
---
The quality and invention of Pete Montford's Coin Operated Artist is an exciting development in the genre of interactive contemporary art. Edmund Harcourt - Hogarth Productions
---

OTTER Produces' aim is to invent multiple games and interactions that are transportable and modular by nature. Each installation has it's own narrative and interaction that can work as an individual show or the pieces can be combined to create a sprawling labyrinth of challenges and riddles. The Mechanical Memory Man is the first show that the company completed and has toured with since 2013. It is still surprising audiences with it's ingenious gameplay wherever it appears. The Hall of Optical Obstacles and the walkabout show OTTER's Laz-E are the latest shows to appear from OTTER but many more are in the pipeline.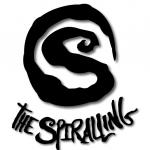 Pete Montford has been producing artistic installations and performances for art events and festivals since 2009. OTTER Produces started as a way to help enable a greater production of professional shows, ready for large audiences but the company importantly signifies the larger team that help develop and perform all of the projects. OTTER Produces is a co-operative between friends. They work together to make the vision of a sensational, black and white striped, vaudevillian side-show theatre, become a
reality for the world to experience.


---
Pete and his team were an absolute pleasure to work with. 100% professional, flexible and amiable, they fitted into the festival brilliantly. Becky Burchell - Bestival Arts Producer
---